4 tags
The Best Mother's Day Gift of All | USAID Impact →
"Tell them thank you."
7 tags
Aids breakthrough as study says treatment should... →
"Together, the costing study and price reductions open the door to scaling up and sustaining services for the 7 million people who currently lack access to HIV treatment. Providing treatment will save lives and help prevent the spread of HIV." 
6 tags
Obama's Fantastic Boring Idea - NYTimes.com... →
So, sure, there's no less glamorous kind of foreign aid than chilies, irrigation pumps and mud silos. But if this kind of assistance can help end famine and emergency aid, and if it can send kids to college, then let's celebrate boring aid!
6 tags
Clinton Foundation — AGOA and the Emerging African... →
President Bill Clinton signed the African Growth and Opportunity Act into law while in office. The agreement has expanded since 2000 to include 40 countries 6 of which are among the fastest growing economies in the world. 
3 tags
The Next Empire - The Atlantic - May 2010 Howard... →
Chinese companies have muscled in on lucrative oil markets in places like Angola, Nigeria, Algeria, and Sudan. But oil is neither the largest nor the fastest-growing part of the story. Chinese firms are striking giant mining deals in places like Zambia and the Democratic Republic of the Congo, and building what is being touted as the world's largest iron mine in Gabon. They are prospecting for...
8 tags
Eurozone austerity hits world's poor as Europe's... →
"Countries such as the Netherlands, the UK and Ireland demonstrate that it is possible through determined leadership and smart choices to protect aid budgets. Their example must be replicated."
5 tags
TED Blog | Crowdsourcing the New Millennium... →
"I'm sure that with technological, political and campaigning innovation combined, working as one — we can get this job done."
6 tags
Africa on the Rise - NYTimes.com 2012-07-01... →
American businesses seem to be only beginning to wake up to the economic potential here. Why does that matter? Because trade often benefits a country more than aid. I'm a strong supporter of foreign aid, but economic growth and jobs are ultimately the most sustainable way to raise living standards.
5 tags
Emerging Africa: How 17 Countries Are Leading the... →
The transformation in these countries has been little noticed by the outside world and is too often overshadowed by negative news from other African countries. But the break from the past is clear.
5 tags
The Future of America's Partnership with... →
Today, President Obama took another step in deepening our partnerships with the nations and peoples of sub-Saharan Africa.  In signing a new Presidential Policy Directive on the region, President Obama has committed the United States to a forward-looking strategy in which we will work closely with our African partners to advance the prosperity, security, and dignity that citizens deserve.
5 tags
How the U.S. Farm Bill Could Save Both Money and... →
…In order to close this gap in the short-term, donor countries must fulfill the UN's appeal for humanitarian aid and link emergency aid with development assistance. By my back-of-the-envelope calculations, Congress has the opportunity to make changes to the Farm Bill that would allow U.S. food assistance to reach 6 million more people with the same amount of funding.
4 tags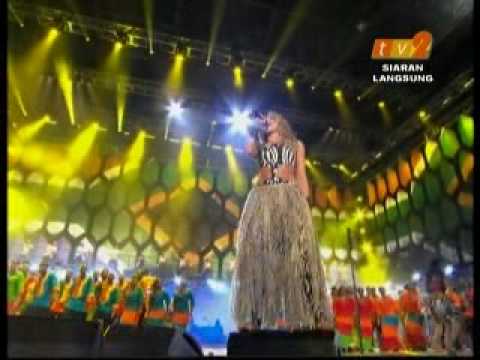 4 tags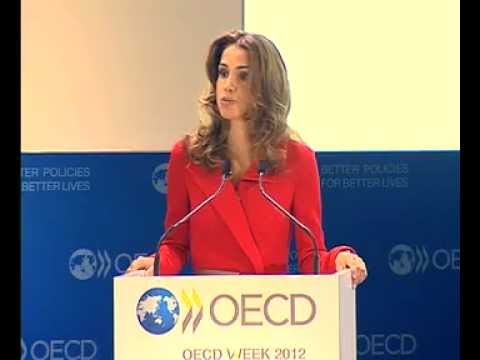 7 tags
Students Protest Investment in Apartheid South... →
"It's very fulfilling to know you are on the right side of history," Grossman said.
4 tags
Five Questions about the New Alliance for Food... →
U.S. President Barack Obama announces the New Alliance for Food Security and Nutrition at the Symposium on Global Agriculture and Food Security on May 18.
4 tags
BBC News - Viewpoint: Africa must do more to... →
China has opened up new economic, diplomatic and strategic avenues for African states, but it is ultimately down to Africans, both the people in power and the man on the street, to negotiate on their own terms, identify priorities, and leverage opportunities to further their own interests.
5 tags
Mike Mack: The 'African Century' Can Be Real -... →
Syngenta's business plan fits this mold, as we're committing to invest a total of $500 million over the next 10 years to transform African agriculture with shared knowledge, tools, technologies and services. Our aim is to develop a $1 billion business by 2022, with some 700 additional employees—many of whom will be field advisors trained in agronomy—to bring innovative and...
5 tags
Bono: How Natural Resources Can Save Africa - TIME... →
This isn't about the G-8's committing massive new aid increases. It's about continuing present investment and making it smarter. Beyond food, Africa's vast oil and mineral reserves can be a pipeline to investments in health, education and roads. Mineral extraction is an expensive enterprise, and those who invest in it deserve to make a profit. But they should pay what...
6 tags
Promise Keepers - By Raymond C. Offenheiser |... →
At the L'Aquila summit, President Barack Obama, then relatively new to the world stage, rallied his fellow leaders of the world's richest nations to make a promise: If poor countries came up with good plans to help poor farmers grow more and earn more, rich countries would help make it happen. The initiative included a $22 billion financial pledge over three years and a commitment to...
4 tags
Watch
S. Africa's first black dean teaches 'reconciliation over revenge'
4 tags
Most African Leaders Enjoy Strong Support - Gallup... →
The state of the local economy does have an influence on Africans' assessments of their country's leader, at least to some extent. It is important to note that many countries in the region — including those that are not resource rich — experienced relatively strong economic growth from 2010 to 2011. But other factors are also at play. Confidence in institutions is...
5 tags
This Is Africa's Best Moment, Says World Bank VP,... →
But she also praised several African governments, many of whom she noted have started adopting new economic policies as basis for their countries development. According to her, Africa is now positioned with "incredible possibilities that mean there is absolutely no reason for the continent to be laggard in economic development.
3 tags
Child Mortality Declines Sharply in Millennium... →
The Millennium Villages Project has been working with governments and communities to provide better public health services, clean water and sanitation, more reliable food production, better roads and schools and other services to more than 500,000 people across 10 African countries. A group of researchers who studied the impact of the program in Millennium Villages Project sites found the...
3 tags
Nelson Mandela Centre of Memory - Amnesty... →
Like slavery and apartheid, poverty is not natural. It is people who have made poverty and tolerated poverty, and it is people who will overcome it. And overcoming poverty is not a gesture of charity. It is an act of justice. It is the protection of a fundamental human right, the right to dignity and a decent life.
4 tags
Somali rapper K'naan makes songs in the key of... →
"In some ways, love can be harder than war — it's a very difficult thing when human beings acknowledge their vulnerability," he says.
6 tags
'Tinderbox,' by Craig Timberg and Daniel Halperin... →
Currently, South Africans turning 15 have a 50 percent risk of becoming infected with H.I.V. Timberg and Halperin argue that while treatment is important, prevention is even more so, and their frustration that not enough is being done is palpable. "Putting millions more people on medicine, while an urgent humanitarian priority, should not distract from the imperative of preventing new...
4 tags
The Accidental Peacemaker - By James Traub |... →
But something important has happened: Facing a situation in which the principle of nonintervention doesn't tell it what to do, China has been forced to join the United States and other countries, as well as the African Union, in actively trying to end a brutal conflict. China has supported Sudan over the last decade because Sudan supplied China with oil. Last year, however, when South...
4 tags
Interview: A Business-Like Approach to Foreign Aid... →
FP: So you are saying that the United States can do well by doing good? RS: In the coming years, Africa is going to be a 900 million-plus person common market that is growing three times faster than the global economy. China has been making a big investment in Africa, and we're going to want to make sure that American enterprises are part of the picture as well.Ten of the largest 15 trading...
4 tags
Watch
PBS: POV - Promised Land
4 tags
African aid: helpful or hazardous? | The Stream -... →
In this episode of The Stream, we speak to TMS "Teddy" Ruge (@tmsruge), Co-Founder of Project Diaspora and Joel Charny, Vice President for Humanitarian Policy at InterAction (@interactionorg). 
3 tags
African democracy: A glass half-full | The... →
In 1990 Freedom House recorded just three African countries with multiparty political systems, universal suffrage, regular fraud-free elections and secret ballots. "Progress comes in waves," says Alex Vines, head of the Africa programme at Chatham House, a London-based think-tank. Mali aside, the rest of West Africa has enjoyed a democratic boom. Sierra Leone and Liberia, both violent...
5 tags
African countries want investment now, not aid... →
He said aid has helped with governance, quoting a report released on Monday by the global campaigners ONE, which said that by 2015, UK aid alone will have helped 44.9-million more people to vote in freer and fairer elections.
5 tags
Interview: 'RFK In The Land Of Apartheid' : NPR... →
Kennedy's trip to South Africa is the subject of a new documentary, RFK In the Land of Apartheid, co-directed by South African filmmaker Larry Shore. Shore and Kathleen Kennedy Townsend, the late senator's eldest daughter, tell NPR's Michele Norris about the boldness of trip.
3 tags
New sources of aid: Charity begins abroad | The... →
The big unresolved question for the new donors, argues Duncan Green, head of research at Oxfam, an NGO, is how far they adopt the policies and institutions of Western donors or how far they go their own way, blurring boundaries between aid and investment. There have been one or two nods towards Western ideas recently. The BRICs are giving more through multilateral channels, moving away from...
3 tags
Five myths about Africa - CSMonitor.com 2011-08-06... →
I remain convinced that much coverage of Africa remains needlessly tilted toward the negative.  Nobody I know here denies the problems of this continent, but too few outsiders hear about the positive strides being made and the people who are making them. Think of all the images one gets of Africa – starving babies, child soldiers, incessant conflict, unapologetic greed.  If you never look for...
2 tags
ForeignAssistance.gov →
State, USAID, and MCC manage about 1% of the U.S. Government's federal budget for foreign assistance activities. Top 10 Things You Should Know The Dashboard  The goal of the Foreign Assistance Dashboard is to make all U.S. Government foreign assistance investments available in an accessible and easy-to-understand format. The Dashboard is still in the early stages of development. Future versions...
4 tags
John Kufuor helps transform Ghana into a model for... →
Kufuor found agriculture to be a catalyst for these solutions. Agriculture is critical to Ghana's economy, as some 60 percent of the country's population depends directly on rural agriculture. Kufuor's administration worked to harness an agriculture transformation to strengthen the nation's economy.
3 tags
Michel D. Kazatchkine: Makings AIDS History... →
10 years ago many were skeptical that treatment could or should be provided in the developing world and had a long list of arguments against providing treatment. They said that making treatment available would be too expensive; that patients would not be able to adhere to treatment leading to drug resistance; that the necessary infrastructure was lacking and could not be built. In short: it...
4 tags
Universal Basic Education - NYTimes.com 2011-08-02... →
In underdeveloped countries, every additional year of schooling reduces an adolescent boy's risk of becoming involved in conflict by 20 percent. According to one study, a country that enrolls more than 87 percent of its children in school decreases its risk of conflict by nearly 75 percent.
1 tag
Watch
Behind The Rainbow Trailer
4 tags
The African Summer - By Calestous Juma | Foreign... →
Sub-Saharan Africa's democratic march started at a time when the continent's economic prospects looked gloomy. The twin oil crises of the 1970s had played a key role in worsening macroeconomic balances in various countries. At the same time, demand for democratic reform began, when it became evident in many countries that post-independence promises of prosperity weren't...
4 tags
Uganda Lacks Resources to Prevent Maternal Deaths... →
As Africa's population swells, so will demand for emergency obstetric care. The United Nations recently estimated that Uganda's population will almost triple to 94 million by 2050, with tens of millions more babies to be delivered.
3 tags
U.S. - S.A. Relations | United States Diplomatic... →
As we moved through the first decade of the twenty-first century, U.S. Foreign policy toward Africa has evolved strategically as well. Currently it is centered on five core principles: Strengthening democratic institutions and protecting the democratic gains of African countries Fostering broad-based economic growth Combating disease and improving public health Preventing, mitigating and...
4 tags
Living in the shadows of Cape Town's Table... →
This is also one of the most photographed places in the world, but I wonder how many people truly see the beauty. I purposely didn't want to write about the sights, the awe inspiring views this week because of that.
5 tags
ONE | The African Charter on Democracy, Elections... →
It summarizes and reconfirms existing African engagements on good governance that the continent's leaders have taken over the last 30 years or so. And the Charter takes them a step further by operationalizing their implementation. Instead of adding to the pile, it tries to rationalize the African good governance architecture and translate it into reality.
5 tags
What If Everyone Went To School? The African Org -... →
4 tags
Jamie Drummond: Let's Celebrate to Accelerate -... →
But there is no room for smug self-congratulation as the struggles against disease, inequality and illiteracy are far from over, and especially as we learn the lessons of three scandalous oversights: on food security, on trade, and on support for African civil society and their drive for improved transparency and accountability.
4 tags
How The ANC Lost Its Way - TIME - Alex Perry -... →
With such an underwhelming record in office, how does the ANC win elections? By invoking its legend. The centenary celebrations, like so many other ANC events, hammer home how much black South Africans owe the party. Using such a "powerful legacy" only makes electoral sense, concedes DA leader Helen Zille. "When you've fought a liberation struggle and suffered so much and...
4 tags
In Nigeria, avoiding a shot could mean going to... →
This news, which was announced at the outset of the government's four-day vaccination campaigntargeting six million children, marks a shift in government policy toward immunization programs in the north of the country. Nigeria's polio vaccination program stalled for more than a year after Muslim leaders raised doubts over the inoculations' safety in the summer of 2003 —...
4 tags
BBC News - Cup of Nations to open in Equatorial... →
Africa's most important football tournament - the Cup of Nations - is about to begin in Equatorial Guinea. The West African country is co-hosting the event with its neighbour Gabon. It is the first time either country has staged the competition. The BBC's Alex Capstick reports from Bata, where Equatorial Guinea will face Libya in the opening match.